Student Experience
We have built a dynamic college model on a top-notch reputation of excellence.With collaborative learning and discovery, rooted in real-world health care engagement, we offer a perfect balance between academic exactness and exciting student experiences. Whatever your interests may be in the feild of nursing, NMTC - Teshie is full of opportunities to take those interests further.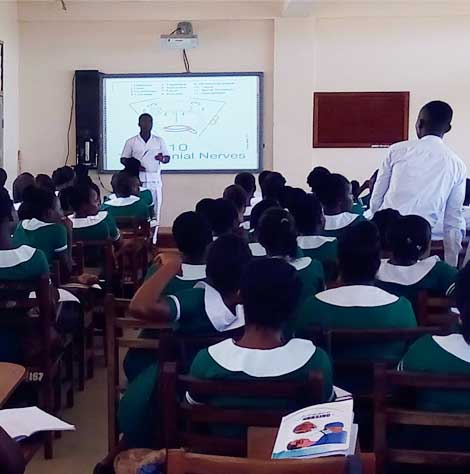 Evidence-Based Curriculum
Accredited by Ministry Of Health, NMTC-TESHIE weaves the most current faculty and evidence-based teaching into course work and clinical practice placements. Students build a strong base of knowledge and skill over their academic career, preparing them for meaningful professional practice in a range of nursing contexts after graduation. Choose to focus in one of four areas of interest, including: RN, RGN, NAC and Post NAC/NAP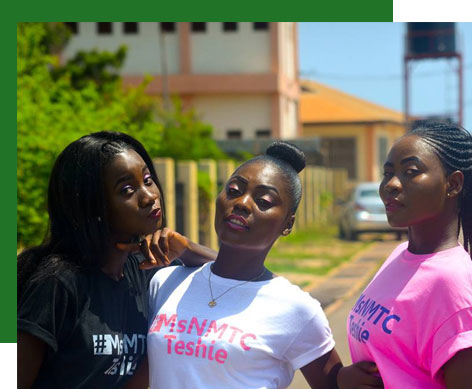 Faces of NMTC-TESHIE
Whether it be public speaking, leadership roles, or even a dance performance, you will find your stay and study much more fulfilling. These roles will further develop your work ethics, time management skills and most importantly your self-confidence.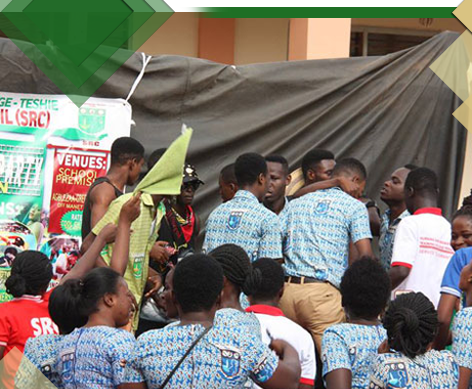 Culture
From library to laboratory, classes to clubs, NMTC-TESHIE has a cultural span encircled by our entire community. Here, you'll discover a balanced lifestyle of hands-on leadership experiences, service opportunities and extracurricular pursuits.
Campus Highlights
Collaborative team work – Interact with your peers while learning to collaborate on projects.

Practicum experience – Opportunity to gain hands-on career related experiences in a professional setting.
Learn more about campus life